Anti bullying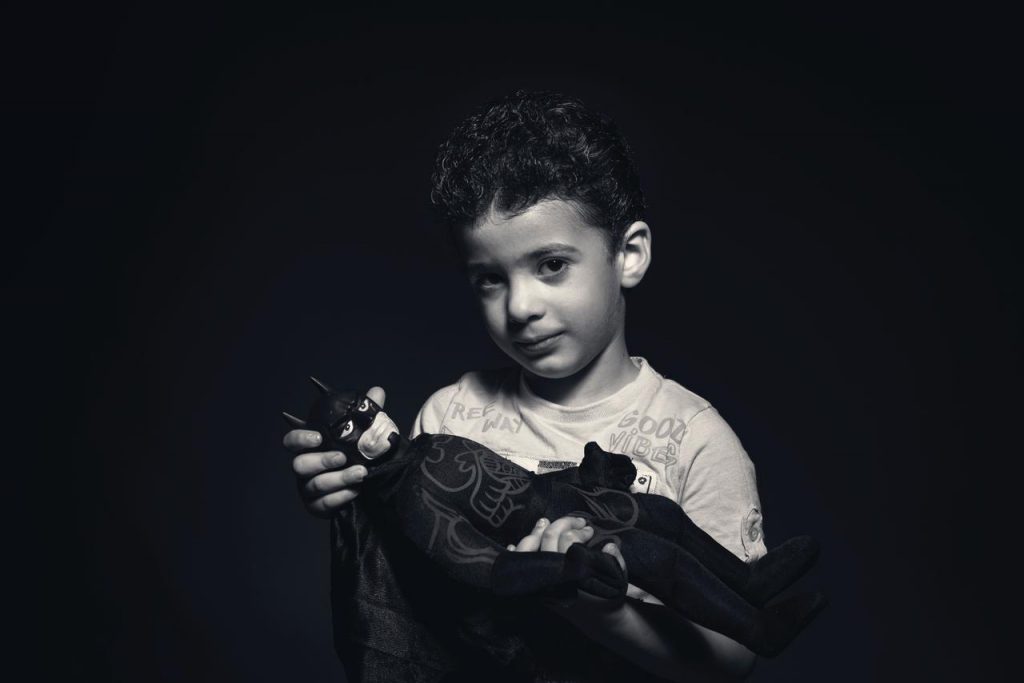 Course Plan
01. What is a Bully?

6 min read

Bullying is a form of antisocial behavior. These are behaviors that go against the social norms in society, manifesting themselves in antagonistic, uncaring and often times violent ways towards others. Antisocial violence consists of a predator willingly or by virtue of mental illness or opportunity, who targets an individual for harassment, oppression, humiliation, intimidation, control, personal gain and/or bodily harm. This type of antisocial violence also comes in different forms of abuse such as sexual, physical, emotional, psychological, financial, spiritual and the like.

Bullying comes in various forms, not just that of kids or teens, but also adults. A bully is somebody who has been abused themselves, repeating the behavior in some form through lashing out. This manifests itself through repetitive behavior since the individual who has been abused has no other reference point to aggression and has developed a defensive and protective mechanism based on said abuse. They don't know how to express their frustration and pain any other way.

The bully will also attract other types of bullies or antisocial behaviors in the form of "Tribal Attraction". In Lord of the Flies, author William Golding displays this type of behavior through the breakdown of society. In it, British schoolboys stranded on an island exhibit this phenomenon as their attempt at governing themselves, sans adults, ends in a swirl of chaotic antisocial behavior.

If it is not dealt with at a professional level at the early stages of development, for both bully and victim, the behavior will often manifest into adulthood. Sometimes bully behavior can escalate into much more severe antisocial actions, like violent crime.

Victims of bullying also have the potential to lash out themselves, as many schools and systems don't deliver adequate resources to help them. This can create some truly terrible situations, exhibiting itself in extremely violent antisocial behaviors like school shootings and revenge killings. Unfortunately, it is possible that some victims of bullying can turn into antisocial individuals themselves. Some of the most sensational criminal cases in modern history, those involving serial killers, will show that those nefarious criminals had often been victims of childhood abuse and some relentlessly bullied.

https://www.nytimes.com/2019/09/10/nyregion/abel-cedeno-sentencing.html

https://nypost.com/2014/06/19/bully-killing-teen-was-afraid-for-his-life/

http://criminaljusticeschoolinfo.com/legal-justice-news/2013/08/chronic-bullying-may-breed-criminal-behavior-6813/

Extensive bullying can even lead to suicide. There are cases of children as young as 6 years old attempting to or committing suicide because the bullying they experience is so severe.

https://globalnews.ca/news/2719314/nova-scotia-mother-says-6-year-old-daughter-attempted-suicide-after-being-bullied/

Then there is the result of trauma which can manifest into various types of mental illnesses such as PTSD, anxiety and depression. These conditions can engender other various kinds of problematic behaviors and can culminate in acts of self-harm including self-destructive behaviours such as addictions of all sorts, cutting and various types of self-mutilation.

https://www.stopbullying.gov/at-risk/effects/index.html

Is it Bullying or Not?

1) If someone says or does something unintentionally hurtful to you and they do it only once, chances are it can prove to be harmless. It is unintentionally disrespectful on their part, and should be met with an apology by the individual in question upon revelation; this does not constitute bullying.

2) If someone says or does something intentionally hurtful to you once, undoubtedly they are being rude and disrespectful. In analyzing these incidents, it is valuable to understand what could be fueling the negative interaction. Perhaps they were hurt in some way, an argument was lost, they felt in some way wronged and had no other source of expression and lashed out. That is not bullying either.

3) When an individual or group say or commit intentionally hurtful actions, perpetually engage in toxic actions, disregard one's feelings, exhibit lack of empathy, and generally take pleasure in antagonizing someone, this is considered bullying.
02. Laws vs. Policies

2 min read

There are two legal principles at play in terms of self-defense in schools:

1) Schools must provide a safe and nurturing environment for their students.

2) Self-defense or justification, (as it is generally referred to in law), permits an individual to take reasonable action in a moral, legal and ethical way to protect and, if necessary, defend themselves against an aggressor.

In a nutshell, the laws supersede the school's rules on bullying. Most schools' 'no tolerance' policies regarding bullying are weak at best. Many simply involve telling the victim to ignore the bully and walk away. This leaves the situation unresolved, and further potential bullying is given fertile ground to continue unabated.

There have been several cases where parents, schools, police, and school boards have continuously failed children being bullied, culminating in terrible acts of violence like school shootings.

https://toronto.ctvnews.ca/teen-fatally-stabbed-in-front-of-his-mother-was-bullied-family-says-1.4630648

There are also cases where the bullied child defends themselves but they themselves end up in trouble for resorting to violence to protect themselves from harm, even though they are legally in the right for defending against a hostile individual. The fact that the school punishes the child who defends themselves can essentially be viewed as a legal violation.

https://www.wfaa.com/article/news/local/denton-county/family-sues-after-son-says-he-was-bullied-at-school/302001101

If a school is violating either one or both legal principles mentioned above, you are well within your legal right to take this matter to court. Find a good lawyer, remove your child from that school, and protect them from continuous abuse they experience. Every day your child is bullied is one day closer to trauma, emotional damage and mental scarring.
03. A Parent's Responsibility

2 min read

A parent or legal guardian has direct responsibility for their child's wellbeing in relation to bullying and violence prevention in general. They're responsible until the child has the confidence, understanding and ability to prevent, de-escalate, and defend themselves without the interference of anyone else. This includes monitoring for cyberbullying and knowing how to handle it. This involves communicating closely with other parents, schools and with their kids.

Honest and open communication between parents and children without instilling fear, hesitation or silence in the child is of the utmost importance. A lapse or breakdown in communication can potentially lead to many issues, putting the child in further, sometimes fatal danger. This was exhibited in the infamous Bernardo/Homolka serial killer case in Ontario, Canada.

https://en.wikipedia.org/wiki/Murder_of_Leslie_Mahaffy

Generally, honest communication without putting a child in a proverbial bubble is critical to their personal safety concerning antisocial violence. Within reason, we do not want to hide the realities of the world from our children, as it does not serve them. Having open and honest talks with them, without making it fearful or emotional but as a matter of fact and education, prepares them for the realities of the world they may potentially face. It also builds trust between parent and child for them to have the confidence to come to you with anything in the future due to the invaluable trust that has been established.
04. Cyberbullying

3 min read

Online bullying, known as cyberbullying, is an increasingly common form of bullying, especially amongst children and teens. Whereas physical bullying is usually confined to a certain space, cyberbullying occupies the victim's internet presence: it comes in the form of posting harassing content, threats, rumors, lies, lewd sexual remarks, spreading personal info and/or pictures, (known as doxing), hate speech and 'sextortion'.

It is identified by repeated behavior. Research has demonstrated several serious consequences of cyberbullying victimization, including but not limited to: suffering from lower self-esteem, increases in suicidal thoughts, varieties of negative emotional responses from depression, anxiety, anger, frustration, seclusion, ulcers, stress-related hair loss, excessive scratching and more.

Several U.S. States and other countries have specific laws regarding cyberbullying. Some laws are tailor-made to target teen cyberbullying, while others use laws extending from the scope of physical harassment. In the case of adult cyber harassment, these cases are started by reporting to local police and consulting with a lawyer. The same should apply to children and teens experiencing cyberbullying. The minute the bullying has been established, a lawyer should be contacted.

According to recent online research and resources (see links below), 80% of cyberbullying for teens happens on Facebook, 20% on Instagram, 18% Twitter, 10% Snapchat, and 8% through instant messaging. Additionally, there is an increase in cyberbullying taking place via online gaming. A particularly recent phenomenon, 'swatting', occurs when someone intends to prank someone by alerting police and SWAT units to converge on an address. These calls are under the guise that the intended victim is a criminal, either claiming things like murder or hostage situations as the reason to investigate. This practice ultimately harassing victims and wasting police resources.

(Sources) – https://en.wikipedia.org/wiki/Cyberbullying

Canadian Government Link on Cyberbullying: https://www.publicsafety.gc.ca/cnt/ntnl-scrt/cbr-scrt/cbrbllng/prnts/cbrbllng-en.aspx

United States Government Link on Cyberbullying: https://www.stopbullying.gov/cyberbullying/what-is-it/index.html

UK Government Link on Bullying, Including Cyberbullying: https://www.gov.uk/government/publications/preventing-and-tackling-bullying

Australia Government Link on Cyberbullying: https://www.esafety.gov.au/key-issues/cyberbullying

New Zealand Government Link on Cyberbullying: https://www.cert.govt.nz/individuals/explore/cyber-bullying/?topic=cyber-bullying

Israel Government Link on Cyberbullying: https://www.gov.il/en/Departments/publications/reports/ie_17_internet_bullying

Germany Article on Parliament enforcing anti-cyberbullying laws: https://www.dw.com/en/german-politicians-take-on-cyberbullies/av-39626666

French Government Link on Bullying: https://www.gouvernement.fr/en/against-bullying-the-government-joins-forces-with-facebook-s-fund-for-civility

Irish Government Link on Cybercrime, including Cyberbullying: http://www.justice.ie/en/JELR/Pages/Cybercrime

Italian news article on Laws passed against Cyberbullying: https://www.reuters.com/article/us-italy-cyberbullying/italy-passes-law-to-fight-cyber-bullying-idUSKCN18D2GP
05. Accountability

3 min read

Accountability is crucial for the future mental development of the intended victim. If the bullying is physical and face to face, it is important for the individual being bullied, (providing they're old enough and have no physical or mental limitations), to handle the situation themselves. Not the teachers, schools, nor the parents.

The reason for this is that the intended target needs to establish themselves as someone who is not to be bullied in order for them not to continuously attract this or other bullying type behaviours and the intended victim needs to do this by reacting immediately to the bullying and stopping it on the spot.

Others mustn't handle it for them, as they will be characteristically establishing themselves as targets that cannot take care of themselves on a behavioral level. Wherever they go from that point on in their lives, if they do not stand up to the bully themselves, bullies everywhere will forever find them as bullying targets. This is a behavioral issue and not an environmental or situational one. The intended target needs to set the tone right away and early on.

Once done, the individual will automatically and by virtue of standing up for themselves and not having others fight their battles, gain honest and lifelong confidence that will flourish as they continue to exercise their personal rights.

If the bullying hasn't become physical, The 3 steps to handle a situation are as follows:

1. The instant it starts, the target must politely and without any provocation tell the bully to stop.

2. If the bully doesn't stop and the behavior continues after the intended target has told them to stop, they must report it to a teacher, principal and parents. For good measure, notifying all three is optimal.

3. If the first two steps fail, the intended target may have to take matters into their own hands. Considering the age, environment, group and other factors, the individual may find themselves in a physical altercation.

If the bullying has gotten physical in any way, the intended target must then immediately defend themselves if all other options have failed. Once they appropriately stopped the bully (depending on their age but Richard's son successfully did so at the age of 4) we suggest to loudly yell for everyone in earshot to hear "YOU HURT ME, I HURT YOU MORE!" This sets the tone for the others and word travels fast.

Once done, and if none were present to witness the situation, it is important to immediately report the incident to a teacher/monitor, principal and a parent. Remember, the law to defend oneself overrides the school's rules on bullying and defense and use of violence in said defense.
06. Undesirable Target

13 min read

Undesirable target is one who does not meet the criteria of appearing weak, vulnerable, distracted, insecure, or isolated. To become a hard target, one must be aware of their environment, be confident, undistracted and preferably not isolated. How does one do that?

Many self-defence courses pay a certain amount of lip service about the virtues of confidence and walking with purpose; if you appear confident, no one will bother you. It seems simple enough, but what if you do not feel confident? Unfortunately, confidence isn't something that can be leaned off a website as it requires behavioral analysis, personal exploration and practice through specialized education and only through specialized education and training that one can develop specialized knowledge and skills such as real-world confidence.

That said, we're going to demystify some of these common tips and give you a few of our own that will give you some insight on how to increase your self-assuredness:

Common tips include:

Walk with a Purpose

They tell us to, even if we don't need to, move as if we have a specific destination and a certain amount of time to get to it. Sure, this can add a certain degree of confidence to your outward appearance but to a predator, you simply look to be in a hurry and preoccupied with your route.

To have to consistently appear in a hurry and zooming from one location to another is stressful, unhealthy as it unnecessarily activates one's fight or flight. Not to mention the loss of noticing both the beauty and the ugliness it hides within the world around us. It's a good and healthy thing to stop and smell the proverbial flowers along the way as at the end of the day, it's about the journey, not the destination.

The Neutral Eye Contact and The 'Don't Mess with Me' Attitude

Quick, neutral eye contact with others can potentially assist you in looking confident via awareness and the potential feeling of being made a potential predator may get through neutral eye contact could potentially make them second guess you, however, that's allot of potentials and the reality is your emotional state (whatever it maybe at the moment) is what is going to leak through whatever façade your manufactured look is attempting to mask. The reality is, there is no such thing as neutral eye contact unless one is unconscious.

Polite, natural glances along with courteous smiles where and if appropriate with those who's paths you cross and eyes you casually meet along any of our pedestrian routes is fine, honest and can also be considered 'neutral'. Seeking eyes to make contact with others is not.

Another all too common misconception is that we should walk with a 'Don't mess with me' type of attitude and look, and some even have the stride to go along with it in order to appear threatening to a potential bully.

Not only is this strategy counter intuitive to those who are generally targeted by violent predators, but if it is projected to what is considered to be by societal terms, an Alpha Predator, it will instantly be taken as a challenge.

Then there are the facts that predators can intuitively sense through a false wall of intimidation. After all, a rabbit in a wolf suit is still a rabbit… the wolf can smell it from miles away. The objective is to become the wolf, not physically…. But behaviorally.

Confidence is attainable with proper specialized education and training, but not through faking it or appearing rude to every person you pass in the street with the hopes of avoiding conflict. This has done and will do the exact opposite and attract it unless you're general physical appearance happens to be that of Dwayne The Rock Johnson's.

One of the most important parts of both being and looking confident is the awareness of our immediate environment and surroundings along with how sharp our alertness is to the actions involved around us. We all live our lives with an average level of sound around us. Whether the buzz of traffic in a city, the sound of blowing sand in a desert, or the natural sounds of the woods, there is a normal decibel of sound wherever we are, which brings us to…

'Give it a Name' Games

The first is an auditory game. Whenever you hear a sound that is above average decibel level, such as a car horn, a dog, someone yelling, or any sound that rises above the average decibel level of the environment you are in, acknowledge the sound and give it a name. Whatever sound it was, name it in your head, 'Dog barking' – 'Car horn' – 'Old man yelling.'

By doing this, you are living in the present moment while keeping yourself in a heightened state of awareness and alertness which, in turn, automatically makes you a less desirable target.

The second game is visual. Very simply, you turn and acknowledge anything that approaches you out of your peripheral vision. Your brain will take care of the rest. If it is a potential threat, you will have greater distance and reaction time to act. If it isn't a threat, you go about your day and continue playing both games.

By playing these two games together, you will seem more confident to others while walking around wherever you are, not a target with the potential to be singled out. Predators, in crimes of opportunity especially, look for those who are distracted and appear vulnerable.

Keeping Safe Distance and Hands Up

Keeping a safe distance is to maintain the space of another human being between you and the other party or parties while never standing square in front of them. It is preferable to angle off to the left or right and continuing to stay in congruous motion to the energy of the conversation while maintaining both hands comfortably up midway (for sake of visual only unless preferences dictate) with both hands cupped in one another and facing us.

The distance created between parties involved would have to make any individual attempting to ambush first and foremost readjust their position to reach the intended target, giving them a few more seconds to consequentially react as the attack will be seen coming and unless under the influence of any kind of reflex lowering substance, this will cause the average human being to flinch and reflexively respond sooner to the ambush.

The time to reflexively protect one's self due to the distance that is needed to be bridged and the prior awareness of the potentiality triggers the startle to flinch response in all human beings. The bad guy's initial and sudden explosive movement combined with the distance created by applying a Safe distance stance, offers one the opportunity to react much quicker and intercept (Bruce Lee's concept of Jeet Kune Do applied).

This natural body language and nonviolent stance or posture is something that can and should be practiced with a partner and experienced teacher.

Getting into the habit of keeping our hands up in a natural and congruous way when in any conversation with another person, just like putting on a seatbelt when entering a car, allows this to become second nature. Keeping hands up in a passive and neutral, whether cupping hands in front of the chest, one arm crossed under the other with the other under chin, allows the hands to be up and thus protecting one's centerline. The idea is to find the one that you are the most comfortable with and is least contrived, it should be or become second nature to you and without thought.

This strategic implementation of Hands up Safe Distance also maximizes one's pre-emptive striking abilities if and when need be. Our hands are both simultaneously our weapons and shields; keeping them up, especially in a conflict is paramount.

Avoiding the Bully and Traveling in Pairs/Groups

Avoidance is, of course, the most ideal situation and course of action. Knowing which areas the bully regularly frequents, routes they take, the neighborhood they live in are pieces of invaluable information to achieve avoidance. Avoiding these areas will greatly lower the chances of potential confrontation.

If avoidance is not a possibility due to circumstances such as sharing a class, insisting to the teacher that the parties involved sit on the opposite side of the classroom from each other, preferably out of each other's sightlines. Insisting upon this is absolutely crucial if the teacher shows any form of resistance. The safety of the child trumps the teacher's feelings and the school's rules. Safety and comfort are their number one priority and should never become an issue on their part.

If avoiding bullies in hallways or outside school is not possible, travelling in pairs or multiples if possible is smart. Arranging pick-ups and drop-offs by parents may be necessary to also arrange until the matter clears. This may require preplanning, and while it may be inconvenient at points, the safety and comfort level of the child is the priority. The bully is less likely to target an individual if they are in a group and are unable to target them if they are not on the same bus, bus stops, or don't have to walk to and from school.

If the intended target is alone and sees the bully approaching, turning around and going in the opposite direction is always best, as it's easier to prevent. If in public, going to the nearest populated place or area is best, but it must be close enough to not incite a chase.

If a public place is not an option, go to a private house with activity in front of it; preferably one with children's bikes or toys outside, cars present, or someone doing yard work. Ring the doorbell if need be, but never go into the house. Keeping the distance between one's self and the door is important as well.

Let whoever answers know that a school bully is following and harassing you and ask if they could stay present until they pass by. If carrying a cell phone, call parents or friends to come to get you.

Whether in a controlled environment like a school or out in public, when parting with bully or bullies, it is imperative to keep them in your peripheral vision. Do this by glancing casually side to side, as though you are looking at the scenery. This allows one to see where the potential threats are at all times while maintaining safe proximity. Putting obstacles such as furniture, people, cars, walls, gates, fences, rocks, between one's self and the threats increases the time it would take them to get to you, possibly diminishing their desire as well.
07. Verbal De-escalation

15 min read

Below is a breakdown of five behavioral rules when it comes to verbal de-escalation. These rules are very important when in any kind of argument, disagreement, conflict or confrontation develops at the precontact stage. The extraordinary thing about these strategies is that they transcend potential violent conflicts. They apply to any kind of conflict, from sibling rivalry to an argument with a loved one.

The main idea is to defuse the situation by eliciting empathy from the individual confronting you and trying to get them to relate to you on a basic, human level. This illustrates what kind of person you're potentially dealing with. This could be a case of a normal person having a bad day or a predator.

Verbal De-escalation Strategies

There are two types of violence we face in the world: social and antisocial violence. There are many differences between them, but the most critical one is that social violence can mostly be deescalated 9.5 out of 10 times, while antisocial violence is the polar opposite; it can rarely be deescalated.

Social violence is a situation where fate and circumstances brought two particular people together in a confrontation, where no intended victim was specifically targeted. In other words, the incident is circumstantial. For example, road rage, a spilt drink incident at a social event, looking at someone's significant other the 'wrong way' are social violent incidents which comprise of two potentially decent human beings having a bad day. They are about to take it out on each other over whatever straw broke the camel's back.

On the other hand, antisocial violence is where one is either specifically chosen as a victim for things like assault, emotional and psychological abuse, murder, rape, human trafficking, kidnapping, mugging, racially motivated attacks, bullying, domestic abuse, vandalism, and character assassination. Likewise, this can manifest from the aggressor being themselves victims of severe mental illness such as dementia, psychosis, bipolar, depression, anxiety, and schizophrenia. Those who fall victim to the violently mentally ill, as rare as they may be, nurses, family members, social workers, doctors, caretakers, caregivers, babysitters as well as the general public, for example, refer to the link:

https://torontosun.com/2017/09/21/grandfather-stabbed-100-times-in-horrific-attack/wcm/aa0a9e45-b8b1-4679-9253-01dbd69bd71d

Unless it's an ambush, the tactics of de-escalation remain the same. In an antisocial violent situation, the tactics are used more to set up the aggressor for physical retaliation, as defusing is unlikely to work. It is difficult to persuade a narcissistic bully, sociopath or psychopath to simply walk away peacefully without them getting whatever they wanted. The de-escalation strategies are designed to drop the narcissist's guard and elevate their egos, making them prime for 'stun and run' or more if necessary.

There are five general rules to de-escalate. They are quite challenging to our very own egos since they require being nice and polite in a situation where it's the very last thing we want to be, especially to an individual who is disrespectfully mouthing off or threatening us.

If one cannot control their ego, then it will be impossible to control the opponent's and then one finds themselves outnumbered; them versus you. It is therefore paramount to first and foremost grasp that the endeavor of de-escalation presents us with the great challenge of dealing with ourselves first and foremost. Thus, as has been stated since 2005, self-defense begins with the 'self', as we are our own worst enemies. Cliché perhaps, but monumentally true.

Rule #1 – Always be Nice

This is the most important rule by far, and perhaps the most difficult to pull off in the face of a threatening confrontation.

The reasons for this are manifold. Firstly, Detective Joe Kenda of ID Channel's Homicide Hunter, states 1 out of roughly 150-200 people are ticking time bombs. This means they can be brought to murder on the spot if push comes to shove due to possible childhood triggers caused by trauma and abuse.

We can list countless examples of people resorting to murder during a confrontation. One can simply tune into episodes of Snapped, Forensic Files, Kenda: Homicide Hunter and other true crime shows which we highly recommend as learning tools to illustrate this point.

Being nice isn't just for the ticking time bombs out there; one must also consider many different variables that have cost many their lives in both social and antisocial violent situations. For example, in the mid-1980s, a typical social violent confrontation between two 16-year old boys confronting each other at an outdoor party over a girl went horribly wrong.

During this incident, one youth shoved the other, as most of these ego-based confrontations go. However, he pushed the other hard enough to propel him backwards, losing his footing. Someone's backpack was lying precisely in the exact spot that the boy was pushed towards, tripping him up and eventually he tumbled backwards into a massive, celebratory bonfire. The boy burned to death, as no one could get close enough to pull him out.

Did the other youth commit calculated murder there? We can deduce that, no, it probably wasn't premeditated murder. It was an act of passion, human error, and fate that cost that boy his life. The outcome? Loss of one's life, trauma, broken families, and a civil lawsuit.

There are many examples of people who have perished due to both a ticking time bomb and the human error factor.

How does the rule number one of always being nice avoid all this? Let's examine it a little further and look at the five next rules.

Being nice alone obviously won't solve all conflicts. There is an entire behavioral strategy behind this concept, involving the ability to communicate under the chaos of the adrenal stress conditions phase. This, like anything else, requires both training and practice as most people tend to freeze up under confrontational pressure.

Rule #2 – Don't Challenge or Threaten

Ultimately, you don't want to challenge or threaten anyone. Both will more often than not be taken as a challenge, as the individual in question being dealt with are already emotionally fueled and invested and will escalate any disagreement, argument or potentially violent confrontation. Saying things like, "Back off", "Don't come any closer", "Leave me alone", "Don't touch me", and the like generally invokes a challenging response such as, "Or what? What are you going to do about it?" These are challenging to the ego and narcissistic personalities.

What many fail to understand is if someone is directly confronting you, violating your personal space, that individual most likely targeted you and doesn't feel intimidated by you. They fundamentally believe that you can't do anything to them since no one picks a fight with someone who they think will physically dominate them.

If you have been selected as a victim of any kind, your verbal threats and challenges will often escalate the situation, leading your opponent into potential violent acts, if nothing more than to save face and satisfy rage. If you escalate the situation and hit first, you are morally and ethically just like the bully you struck and are legally and civilly liable for your actions. Participation in the escalation of a conflict is not self-defense, it's being combative, it's fighting.

Never has any violent criminal turned around and walked away because someone dropped into fighting stance yelling challenges at their aggressor. Quite the contrary; they upped the ante while telegraphing their intentions of fighting back, preparing the would-be aggressor for the retaliation. While seemingly the correct thing to do, it can backfire in dangerous and fatal ways.

Strategically speaking, the last thing you would want to do is to let your aggressor know you are prepared to fight back, since they are more often than not instantly ready to get physical, looking for the perfect reason to do so. That information is much better off concealed, as it establishes the tactical advantage of surprise. The element of surprise is one of your greatest tools in physical self-defense.

Rule #3 – Don't Tell Someone What to Do – Don't Command Them

Besides not challenging or threatening an opponent in order to de-escalate the situation and maintain their lowered guard, one should never tell their potential aggressor what to do in any way, shape or form. This will detonate a ticking time bomb. Never command, order or tell anyone what to do. Use polite suggestions, kindly asking but never telling.

Some examples of what not to say: "Calm down", "Relax", 'Sit down", "Back off", "Leave me alone", "Get out", "Please leave".

When in full-blown ego mode, an individual does not want to be told what to do, especially not when the individual telling them so is their chosen victim or individual they are in a disagreement with. They have already at that moment established superiority to you and will not be deterred.

Rule #4 – Never Tell or Insinuate That Someone Is Wrong, or Lying

This will most certainly escalate any disagreement or confrontation and someone looking for any excuse to go physical. If someone aggressively invades your personal space, asking if you were staring at their significant other, and you reply with "No I'm sorry, I wasn't", more often than not, the reply back will most likely be aggressive and confrontational in nature. This can be followed by physical escalation.

You don't want to meet aggression with affirmations of their claims either for obvious reasons. It is better to be agreeable and give the individual a generic, human, relatable reply as to why you might have been looking at their loved one without challenging or threatening their egos.

Some responses to the question: "Are you looking at my significant other?" for example can be: "I'm so sorry, I was drifting off into space, lost in thought, if I happened to be staring off in their direction, I apologize, honestly meant nothing by it."

Or

"I'm sorry, yes, they happen to look exactly like someone I used to work/go to school with/was a neighbor etc., I'm sorry, I didn't mean to make them uncomfortable, I can apologize to them if you wish?"

Polite, nice, reasonable replies that require empathy to accept and walk away from and as to why one may have been looking at another's loved one without challenging, threatening or mentioning that they were wrong. Chances are that any individual with empathy can relate to these and accept either one of as answers and walk away. A bully will not, as those who suffer from antisocial behavior are also limited if not incapable of empathy, they will bypass all replies completely and continue with instigation and intimidation.

Rule #5 – Always Make It About Them, Not You.

Finally, never make your dialogue about yourself, make it about them. One of the most innate desires of all humans is to feel seen and heard. We crave attention and validation from others. Make it all about them, for example, "What can I do for you?" "How can I help you?" instead of "I don't want any trouble".

A decent person having a bad day or week will feel seen and heard, potentially calming their emotions by bringing them back down to a more neutral and logical level, defusing the situation.

Telling an individual fully invested in their egos looking for any reason to hurt you or a narcissistic sociopath things like "Please don't hurt me, leave me alone, let me go, I have kids, I don't want any trouble, I don't want to die" can and will most likely amount to the exact opposite.

The notorious serial killer and mob hitman Richard Kuklinski also known as the Ice Man, was known to let his victim pray to whatever gods they believed in for twenty minutes, telling them their god has twenty minutes on the clock to save them, and they prayed, and god never came for any of them.

The decent person will not feel heard by you either as you aren't offering them a solution to their issues and they will be escalated.

As for the antisocial individual, it is unlikely that they will suddenly develop a conscience and empathy during the midst of a potentially violent altercation and simply peacefully walk away. Contrarily, pleading and begging is a sign of weakness to the general antisocial violent type.

The antisocial individual has no empathy and trying to appeal to any aspect of it is futile. Fishing for empathy, however, will tell you precisely which of the two archetypes one is dealing with.

An opening line, if suddenly confrontation, is as simple as saying, (with hands up in a passive stance for safe proximity and reflexive response enhancement), "How can I help you?"

Asking these five words and listening to their response will give you a considerable amount of information on the kind of person you are dealing with. It's all about assessing the individual, reading the room. Generally, we are dealing with two types of people: (1) A good person having a bad day or (2) a genuinely bad person.

As mentioned, once established, the strategy can then be solidified because only three things can happen in a conflict left to their own devices to unfold with no interference: the situation will be de-escalated, and the individual will walk away with no incident. On the other hand, the case will not be defused, and either party can or will pre-empt and strike first.

Preventing them from striking first requires higher-level skills such as the ability to read body language, facial expressions, tones, verbal cues and to pick up on these pre-contact indicators which are best learned by participating in a live class and with participants and teachers with enough experience to replicate these.

It is essential to point out that the area of verbal de-escalation is where most people struggle. Even people we train who may have literally, decades of training, multiple black belts and proficient self-defence instructors worldwide we have personally worked with have extreme trouble in this area as it is often not recognized, ignored, or not seen as important as is learning how to knock someone out.

Not to mention, ego challenging. As self defense starts with the self, this type of strategy can be very challenging on one's own personal ego.

Self-preservation is primarily about avoiding or preventing violence. We would highly recommend that you practice verbal de-escalation with people you feel comfortable with, keeping the five rules in mind. When we practice what to say, it provides us with more confidence to navigate a real-life situation when under pressure and physiological effects of adrenal stress.

Self-Deprecating Humor

Lastly, another strategy that can help defuse some bullies is the use of self-deprecating humor. It has its place, and one needs to be quick-witted or funny by nature. Wit and humor can defuse some situations and cause the bully to find another target who will react with fear and intimidation, which is what the bully wants from their intended target. An example of a self-deprecating moment comes from our very own Richard Dimitri:

When Richard was in high school, he attended a school dance one evening. During the ending of the dance, he was leaning on the wall by himself waiting for his friends when the well-known jock bully of the school came up to him and stated as a matter of fact to Rich; "I don't like your face." Rich's quick witty response to this insult was "I don't like it either. I've been saving up to get a face transplant, but my Mom loves this ass face and won't let me do it." The bully just looked at him with a brief look of confusion as it was not the response he was expecting nor used to, laughed and replied "You're ok, Dimitri. You're ok." And walked away laughing. Situation defused and the bully never bothered him again.
More courses
Learn more about other courses you may be interested in
Complete Awareness Education
Contact Us